Daido Moriyama - Shashin yo Sayonara (森山大道 - 写真よさようなら)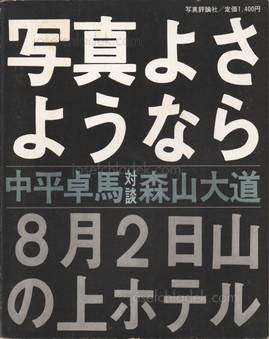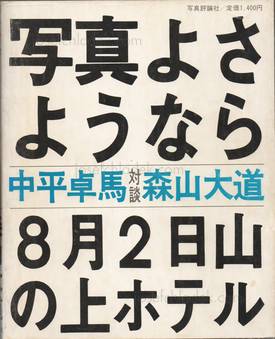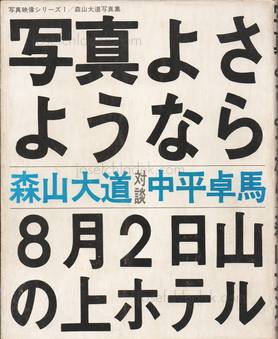 » Go directly to the sample spreads
Softcover with dustjacket, signed by Moriyama.
"Of my many books of photographs, Bye, Bye Photography, Dear is closest to my heart. Even now, when I flip through the pages, some thirty years after making it, the book instantly brings back vivid memories of the sixties... Could one give meaning to the meaningless act of printing a simple black and white of a frame that by accident recorded nothing? Perhaps the authority of the failed negative, with all its inherent possibility, could be restored. I imagined I could construct a book – a book of pure sensation without meaning – by shuffling into a harmonious whole a series of childish images..." (Daido Moriyama)
Pages: 308
Place: Tokyo
Year: 1972
Publisher: Shashin Hyoron-sha
Size: 19 x 23 cm (approx.)
Newsletter / Facebook
Don't miss my updates and news on photobooks - register for free - or follow my updates on the virtual bookshelf on facebook.
Sample pages for Shashin yo Sayonara (Farewell Photography)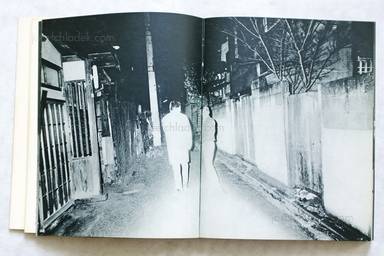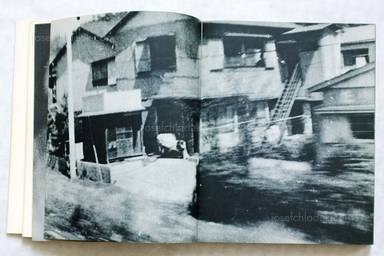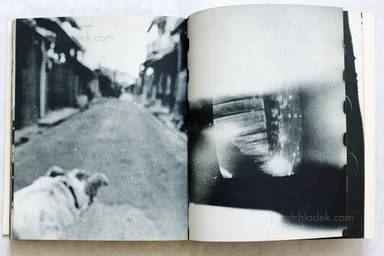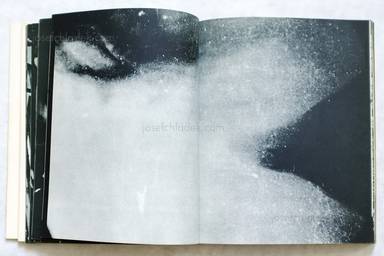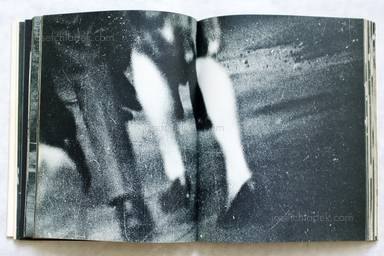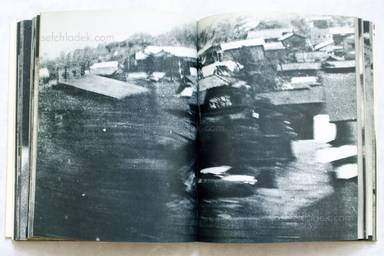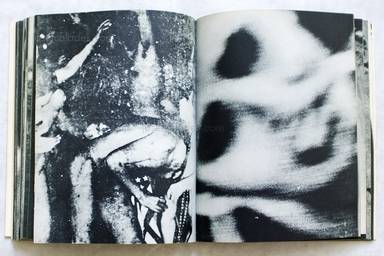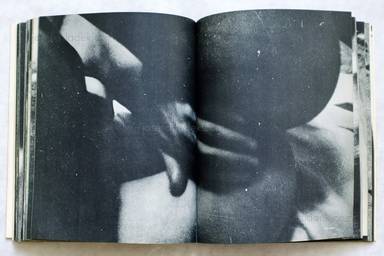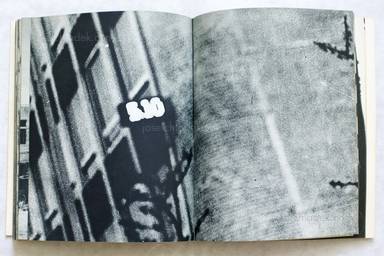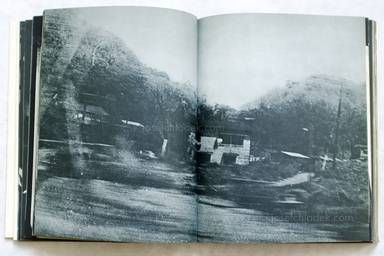 Books to shop at anzenbergergallery-bookshop.com